Highflyers have conquered the virtual world
We are Ofsted registered and employ only professional experienced tutors to deliver virtual classroom lessons.
The sudden shock effect of COVID19 left many parents worried and confused regarding schooling, at Highflyers' we were already using technology to a great extent and so found the move to virtual classrooms less painful than some.
We deliver a highly structured programme of work designed to develop the key skills necessary to keep your child aligned with the national curriculum.

Our Virtual School provides access to high-quality lessons covering English, maths, science, humanities and other curriculum subjects, delivered by Highflyers fully qualified subject specialist teachers.
Students will join a group of up to 12 other learners in a choice of differentiated programmes, mapped to the National Curriculum 
Please view our timetable below, choose the sessions you would like to join, click 'Book Now' 
Here you will be directed to our session booking page, add your choices and follow the onscreen prompts to complete your subscription.
A member of our team will contact you and guide you the rest of the way. It is simple :)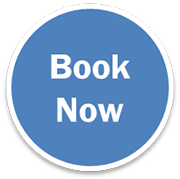 ---