Highflyers is Wirral's No.1 and most successful 11 Plus Tuition Centre
We are Ofsted registered, and employ only professional experienced tutors. We deliver a highly structured programme of work designed to develop the key skills necessary for 11 plus exam success. Students are monitored and tuition is tailored to strengthen areas requiring development. Our 11 plus mock exam program runs throughout the year and provides valuable indications of individual student progress and areas of concern.
Group sizes are kept deliberately small so that each child receives tailored individual attention in acquiring the necessary verbal, non-verbal and numerical reasoning skills, whilst also having the opportunity to enjoy the fun, interactive, engaging learning activities designed to build a good vocabulary and sharpen mental maths skills.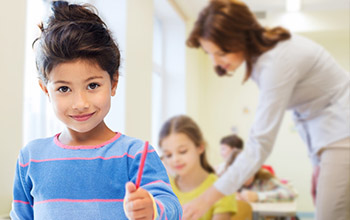 Resources and materials necessary to successfully navigate through the 11 plus course are provided by Highflyers. This includes a free subscription to a comprehensive online learning site, which not only provides activities tailored toward the 11 plus but also covers all areas of the school curriculum.
Homework is set each week, then marked and recorded in order to track individual progress, identify any areas for development and therefore ensure achievement. At Highflyers Tuition we do not just 'teach to the test' but adopt a more holistic approach which better prepares children not only for 11 plus success but also for the demands of a grammar school education.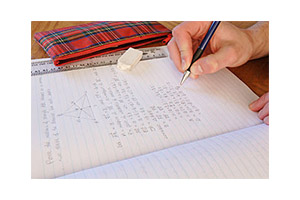 Our online test portal
contains
50 000
11 plus questions for students to use in their own time at their own pace, this is available to clients for a vastly reduced subscription fee.
Develops core skills in English and Maths
Develops non-verbal reasoning skills
Separate tests in English, Maths, Non-Verbal Reasoning, Verbal Reasoning
Combined Test options provides the ability to practise specific topics - e.g. Percentages (Maths), Nets (NVR), Antonyms (English)
instant test results, which can be reviewed straight away
explanations for answers - helpful to both parents and children
over 50 topic areas, including 15 Maths topics (Word Problems, Decimals, Shapes, Geometry etc)
a wide variety of 11 Plus question types
boosts vocabulary
develops the ability to follow written instructions
develops familiarity with the wording of 11 Plus questions
encourages independent study and learning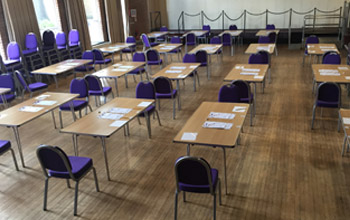 11 Plus Mock exams:
Our 11 Plus Mock Exams are developed to simulate the actual 11+ exam, our advanced marking and reporting system provides an excellent insight to student progress

 

Parent Portal: 

Our parent portal provides parents with a secure private platform to monitor progress, homework, session notes, reports, bookings, billing and news online.
---
Become a Highflyer:
Each potential student is offered an initial assessment to evaluate the likelihood of 11 plus success from the outset, this will assist your decision to aim for 11 plus. We charge a small fee which then give you full access to our 50'000 question online testing site for the duration of your childs tuition. (normal cost is £8.99 pcm).
Highflyers Tutors are all carefully vetted, we ensure they are absolutely suited to specific roles within Highflyers, each have many years experience in delivering the highest quality tuition for 11 plus, St. Anselms and Upton Hall entrance exams. Our tutoring team have a vast range of knowledge and skills accompanied by many years of teaching experience across all age ranges.
Our tuition programs also include English, Maths, pre-school, primary, SATs, and GCSE tuition.
Our motivational  'Learning to Learn' sessions equip students with the skills necessary to acquire and retain new concepts. Our team of SEN specialists can ensure that students Special Educational Needs make the progress necessary to access the mainstream curriculum and develop confidence and self esteem as learners.